2018 - 9th Annual New England Junior Prep Soccer Camp
Sunday - Thursday
July 8 - 12, 2018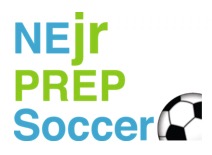 New England Junior Prep Soccer Camp is an overnight camp for rising 6-11th graders. If you choose not to stay overnight, you can participate as a day camper. 5th graders may participate as day campers, but only with permission from the Camp Director.
Our camp takes place on the campus of Kimball Union Academy, a co-educational boarding school located in Meriden, New Hampshire. KUA features state-of-the-art turf and practice fields, fully equipped dining hall, modern dormitories, student center, and gymnasium and auditorium for camp gatherings and films. Roughly 95% of the campers are overnight campers and stay in the dorms and experience the full benefits of this camp. A day camper option is also available. Charles Mhlauri, current Lightning SC Director of Coaching and former Head Coach of the Zimbabwe Men's National Team is the Camp Director.
Camp Cost & Registration
Register and pay by June 1 to receive an early bird discount!
Early Bird Price:
Camp cost if registered online and paid in full by June 1, 2018:
Overnight Camp $595 ($575 for current LSC players)

Day Camp $495 ($475 for current LSC players)
Price after June 1, 2018:
Overnight Camp $610 ($590 for current LSC players)

Day Camp $510 ($490 for current LSC players)
Note:
Camper registration is not complete until payment has been received. Payment is required to finalize and secure a spot in this camp. We encourage you to register and pay prior to June 1 to allow us to plan properly for camp.
---
Installment Payments: We will accept 2 installment checks for this camp (half of the fee is required at the time of registration) if you are unable to make 1 full payment. If you intend to make installments payments, please make sure that you indicate this on the online registration form. Please note that eligibility for the early bird discount price requires full payment by June 1. If you elect to pay in 2 installments, be sure to pay the second payment by June 1 to remain eligible for the early bird discount.
---
How To Register
1. Register online:

2. Submit payment. Make checks payable to CM International Soccerex LLC.
3. Download, print and mail in the required Medical Waiver Form.
Mail Payment and Medical Waiver To: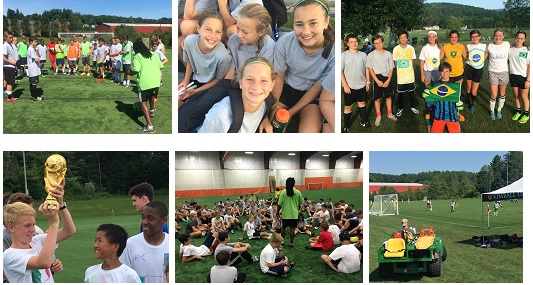 New England Prep Soccer Camp Senior Coaching Staff has included:
Charles Mhlauri - Lightning SC Director of Coaching; former head coach of the Zimbabwe Men's National Team

Kristin Thompson - former coach for the Guam Football Association; player for the Guam Women's National Team

Paul Campbell - Jamaica National Team; Jamaica National Team GK coach

Mamba Chisoni - LA Galaxy; Portland Timbers; Coastal Carolina University

Elizabeth Guimond - Boston Renegades (captain); Franklin Pierce University

Chris Dawes - Colorado Rapids; Jamaica National Team; World Cup 1998

Kheli Dube - New England Revolution; Chicago Fire; Zimbabwe National Team

Ralston Robinson - Jamaica National Team; GK coach

2016 New England Junior Prep Camp Video, YouTube
---
"The best players in the world are street-wise...their creativity, ball control, and first touch are superb. Come learn from the best who have seen it all - from college, to MLS, to CONCACAF, to AFCON, to World Cup; come be part of the history!" - Charles Mhlauri, Camp Director