Travel Team Tryouts for
2017-2018


Travel Team Tryouts
June 5 - 15, 2017
MANDATORY TRYOUTS
For ALL Players (Returning and New)
FALL 2017 AND SPRING 2018 Travel Teams
Players U8-U19
Tryouts for Fall 2017 and Spring 2018 travel teams will be held at Huntley Meadows in Norwich VT.
Schedule is below.
SIGN-UP ONLINE NOW!
Online registration MUST be submitted PRIOR to your first tryout session ! !

Important Instructions and Tryout Information:
All players should arrive

30 minutes PRIOR

to the start time of your tryout session. This will allow enough time for players to check in, submit registration forms and payment, be given a tryout number, take player photos and complete uniform sizing. Tryout sessions will start on-time, so it is in YOUR best interest to be punctual.


We expect players to have completed the on-site player check-in (submit forms, be issued a tryout number/bib, size uniforms for '17-18, take new player card photo) and be fully dressed and ready for the beginning of their assigned tryout session period (see times below), which will start promptly.
Arrive early!!
Birth Year Age Matrix for Fall 2017 - Spring 2018

Birth Year and U-Age Group

| | | | | | | | | | | | | | |
| --- | --- | --- | --- | --- | --- | --- | --- | --- | --- | --- | --- | --- | --- |
| 2012 | 2011 | 2010 | 2009 | 2008 | 2007 | 2006 | 2005 | 2004 | 2003 | 2002 | 2001 | 2000 | 1999 |
| U6 | U7 | U8 | U9 | U10 | U11 | U12 | U13 | U14 | U15 | U16 | U17 | U18 | U19 |
Location: Huntley Meadows, Norwich, VT

LOCATION:
Huntley Meadows

Monday
June 5

Tuesday
June 6

Wednesday
June 7

Thursday
June 8

4:30 - 5:30pm

BOYS 2009, 2010

BOYS 2009, 2010

BOYS 2007

BOYS 2007

5:30 - 6:30pm

GIRLS
2008, 2009, 2010

GIRLS
2008, 2009, 2010

GIRLS
2006, 2007

GIRLS
2006, 2007

6:30 - 7:30pm

BOYS 2008

BOYS 2008

BOYS 2006

BOYS 2006
LOCATION:
Huntley Meadows

Monday
June 12

Tuesday
June 13

Wednesday
June 14

Thursday
June 15

4:30 - 5:30pm

BOYS 2002, 2003

BOYS 2002, 2003

BOYS 2005

BOYS 2005

5:30 - 6:30pm

GIRLS
1999 - 2003

GIRLS
1999 - 2003

GIRLS
2004, 2005

GIRLS
2004, 2005

6:30 - 7:30pm

BOYS 1999 - 2001

BOYS 1999 - 2001

BOYS 2004

BOYS 2004
** Possible rain dates -- June 19 and June 20
TRYOUT ATTENDANCE IS MANDATORY!!

HERE'S WHY!!
ALL players who want to be on a travel team next year should attend tryouts.
It's not just for the "new kids"!!
Attendance is important for returning players as well as new players. Team roster placements are not automatically renewed, so all returning players are strongly advised to attend at least one tryout session in their age group (attending 2 sessions is our preference). It is imperative that all returning players attend their tryout sessions to be assessed relative to ALL incoming players in their age group for the next soccer year (which includes players who were on a different LSC travel team last year and all new players). And remember as teams jump from 7v7 to 9v9 and 9v9 to 11v11, roster sizes will adjust dramatically and thus returning players should be prepared for adjustments in their team rosters for the coming year.
Each gender age group has two tryout sessions scheduled. We strongly urge all players to attend both (2) sessions for the best possible player evaluation.
2003 Birth Year Statement:
As most of you are aware, the US Soccer Federation announced in September 2015 the implementation changes to age groupings to birth year (vs. the previous Aug 1 to July 31 range), effective August 1, 2016. Accordingly, both USYSA (which governs the NH Soccer League) and US Club Soccer (which governs the New England Premiership League (NEP)), adopted U.S. Soccer Federation's birth-year registration mandate in the 2016 Fall competitive season. This means that all youth competitions are now based on age group cut-offs of January 1 to December 31 ("birth year") for each age group. This is an important issue for players born in 2003 this year!
Required Online Registration
Player tryout registration is done online through the GotSoccer online registration form (links to correct form are below). This online tryout registration MUST be completed PRIOR to the player's first tryout date.
From the ONLINE TRYOUT REGISTRATION FORM you will:
Submit/update player and parent information

Pay $100 Tryout Fee

Upload scanned Birth Certificate

(for new players only)

Print

USClub Registration Form

–

NEW

travel team players only

(*bring to tryouts)
NEW

Player
Tryout Registration



"New Players" are defined as players who have never played for an LSC travel team or participated in another LSC program, such as a Street Soccer Camp or Advantage Program.

RETURNING

Player
Tryout Registration



"Returning Players" are defined as those being previously enrolled LSC travel team players, Advantage participants, and Street Soccer Camp participants,

and for whom LSC has already created a GotSoccer player account.
---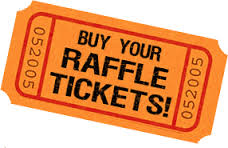 Scholarship Fund Raffle
LSC will hold its second annual Scholarship Raffle during tryouts! All proceeds from the raffle will be allocated to the LSC Bobby Clark Scholarship Fund. The scholarship fund provides financial assistance to eligible travel team players, based on financial need. Please help us reach our goal of raising $5,000 of our $10,000 annual scholarship funding goal during tryouts!
We need your support! Help make a difference to a player and a team!!
There are 2 ways to purchase your raffle tickets this year…..
1)
ONLINE

-- Fast and Easy
Pre-purchase raffle tickets for the scholarship raffle when you register your player online for tryouts! (There will be a donation option at the end of the online registration form.)
2)
AT TRYOUTS


The other option is to purchase raffle tickets when you come to your tryout session!

The more you buy the more chances you have to win!!
- $10 buys 5 tickets
- $20 buys 12 tickets
- $30 buys 18 tickets
- $40 buys 25 tickets
- $50 buys 35 tickets
- $100 buys 75 tickets
Pre-purchased raffle tickets can be picked up during tryout registration. The raffle buckets will be available for viewing during the two-week tryout period, June 5-15, 2017. Drop your raffle tickets in the bucket(s) for your chance to win!
The winning tickets will be drawn on

June 15th

, or on the last day of tryouts.

You do not need to be present to win.

Donations received are tax deductible as LSC is a 501(c)(3) non-profit organization.
---
What to Wear to Tryouts:
Players should come prepared with shin guards, a gray practice t-shirt and black or dark shorts, and plenty of water. For goalies, wear your goalie clothes and bring your gloves.

Please do not bring a ball – balls will be provided.
What to Bring to Tryouts:
ALL Players:
Please make sure you bring the

Printable Registration Form

, reviewed and

signed

. This form should be printed when you register online.If you did not do this, you can still access this form after the fact from your player's GotSoccer account.


>> Follow these instructions to print the form




NEW Players:

Players who have not been on a LSC travel team before MUST print out BOTH the

Printable Registration Form

and the

USClub Registration Form

.
Follow the instructions listed above for printing/accessing this form.
Fall 2017 Season Roster Announcements:
Our goal is to email Fall 2017 roster announcements by June 30, 2017.
Announcements will be emailed to the email addresses that YOU provided and submitted on the GotSoccer online tryout registration form. At that point, we will provide instructions for accepting your roster position, completing the registration process and submitting payment, and uniform ordering instructions. Player fees will be finalized when rosters are announced and will include the team plan/program (league and tournaments).
Roster Acceptance and Payment for the Fall 2017 season is due by July 15, 2017.

Team Acceptance Fees:
We require team acceptance and fee payment in order to plan the season, which includes finalizing team rosters (do have enough players and what's the team's composition), confirming coaching assignments, and committing teams to Fall leagues and applying for tournaments; the deadlines for which start on July 31 – thus our need to require your player's acceptance by July 15th.Without knowing which players are/are not committed to their team, it is almost impossible to finalize plans for the upcoming season. Accordingly, late fees will be imposed on all late acceptances and fee payments.
A $25 late fee will be imposed on payments received after

July 15, 2017

A $50 late fee will be imposed on payments received after

July 29, 2017



Spring 2018 Season Roster Announcements:
Roster announcements for spring only players on spring teams will be announced by August 18, 2017. At that time, we will provide more team information.
Spring roster acceptances and $200 deposit (submitted online) will be due in the Fall.
Final Spring fee balances will be due December 8, 2017.
2017-2018 Travel Team Fees:
Fees for the 2017-2018 year will be set when we announce rosters (our goal is to announce by June 30th). We need to know the composition of a given team before we can determine what league we will place it in, and what tournaments the team will attend, all of which impact the fee.

The team fees for 2017-2018 will be similar to those in the 2016-2017 year. Fall fees will remain lower than the spring season fees. The fall season is a shorter season and does not incur indoor preseason training costs, and teams generally participate in just one tournament. (The fall season runs about 10 weeks.) The spring fee is higher because it is a much longer season, includes indoor team preseason training and in most cases, participation in multiple tournaments (2-4). (The spring season runs about 16-18 weeks.) Optional winter training (November-February) is included at no additional cost to all committed LSC travel team players.

We have been asked about occasional "jumps" in fees when players move up an age group. Yes, there are discernible increases in team fees at key age brackets due to the associated jumps at those age levels in the state association fees, league fees, referee fees, and tournament fees. These jumps usually occur every two years at U9, U11, U13, U15 and U17, and in particular as teams move from 7v7 to 9v9 and 9v9 to 11v11.
UNIFORMS – Game Kits & Travel Team Wear:
2017-2018 Game Uniforms will be the same Admiral uniforms as from the 2016-2017 soccer year. Only NEW players will be required to order/purchase a new Admiral game uniform kit. (Returning players from a 2016-2017 travel team need only reorder a game kit and/or training kit if their old ones will be too small or they been misplaced or lost.)

Parents purchase Admiral uniforms and merchandise directly online (LSC does not).
Uniform ordering instructions and deadlines for doing so will be provided with team roster announcements. (You cannot order a game uniform before we officially announce rosters and have loaded new 2017-2018 team rosters (player names and jersey numbers) into the Admiral website.)

However, orders for non-game uniform apparel and merchandise, like Travel Team wear, can happen at any time directly through the Admiral/Lightning online store.

Scholarship Requests:
The Bobby Clark Scholarship Fund provides financial assistance for eligible travel team players. In order to be considered for financial assistance, please complete and submit the Bobby Clark Scholarship Application before the application deadline (as funds may no longer be available after the application deadline.) Please see the Scholarship Applicationpage of our website for more information and application instructions.
The application deadline for the Fall 2017 season is July 7, 2017.
The application deadline for the Spring 2018 season is December 1, 2017.
Team Expectations and Player Commitment:
The fall season begins in late August and ends in early November. During the season, teams will train 3 times per week. League games will be played on Saturdays and/or Sundays. All teams will participate in a tournament over Columbus Day weekend.
Winter Training, inclusive for fall and/or spring travel team players, begins in mid-November and ends in mid-February. Sessions are offered roughly once per week. Participation (however regular or infrequent) in winter training is strongly encouraged for travel team players, but not required.
The spring season begins in early March and ends in late June, with the possibility of some teams playing through to July for playoffs. During the season, teams will train 3 times per week. League games will be played on Saturdays and/or Sundays.
All teams will participate in a tournament over Memorial Day weekend and most teams will participate in 1-2 additional tournaments throughout the spring season (which is decided by the Director of Coaching, Boys & Girls Director and the team's head coach).
Should the player be assigned to a team, both the player and his/her family commit to make the team a priority, making every effort to attend all training sessions, matches, tournaments and other team commitments.